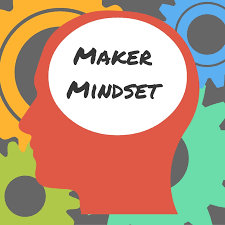 Story Makers is offered to campers ages 9-13 during Session 2: July 8 – July 19
Camp Season Program Description
Story makers is an engineering inspired creative workshop for young storytellers.
Through construction, design, coding and art projects, students will have a chance to approach storytelling from a "Maker mindset" to uncover new possibilities as authors.
This camp consists of a series of creative writing projects prompted by and created alongside a variety of Maker projects. Campers will craft, design, tinker, engineer and build a variety of physical objects as a way of exploring alternative approaches to their writing.
Projects might include but are not limited to coding animations and games, stop motion animation, cardboard automata, simple wearable circuits and a variety of engineering challenges.
With an emphasis on exploration, skill sharing, observation and creative problem solving students will sketch, measure , cut, glue and make original stories from the materials around them. The session will culminate in an Imaginarium where students will share their work and the creative processes that brought them about.
Daily Schedule: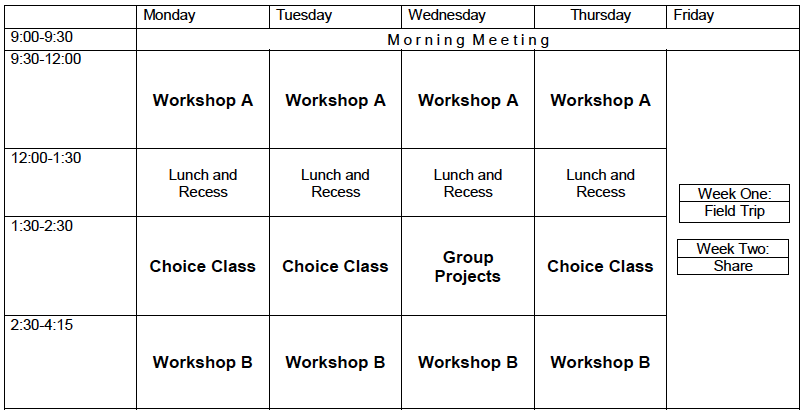 Time & Location
Story Makers Specialty camp takes place at our Sixth Avenue campus (272 Sixth Avenue).  It meets Monday-Friday 9:00am-4:00pm.  A hot lunch is provided Monday-Thursday; we ask that campers bring a bag lunch on Fridays.
Field Trip and Friday Share Schedule:
Story Makers will make chaperoned off-site trips as dictated by the needs of their individual and group projects.
Additionally, on the first Friday of the session, students wi
Field Trip Schedule 2019: 
Session Two:
Friday, July 12th: Improv-4-Kids
Friday, July 19th: Urban Air Trampoline Park
Teacher Bio
Adrian Jevicki is a Brooklyn based dance, theater, performance and video artist and an educator. Internationally, he has worked with the Kyoto­b ased Kyoryukan, a theater collective that creates original works mixing puppetry and dance­/theater under the direction of Peter Golightly. Locally, he has performed with such groups and artists as Pablo Helguera, Angie Eng, Angie Waller, Jamal Jackson, Collision Theory, (in)Parantheses Theater Company, Jill Samuels, Erica Fae, Elke Rindfliesch, Glass Contraption, Gabriel Forestieri (projectLimb), Rachel Cohen (RaCoCo Productions), Olek, and others. He has presented his original, collaboratively devised performance work at venues throughout New York City including: Touch, Microscope, apexart, Small Black Door, Brooklyn Museum, Brooklyn Public Library, chashama, HATCH, Dixon Place, BAX, Spoke the Hub, Triskelion Arts, The Tank, The Brick, Irondale Center, Mary Anthony Dance Theater and nationally at University of Chicago and Trinity College. He received his MFA from Brooklyn College's Performance and Interactive Media Arts program. He is currently the Educational Technology Coordinator at Pine Street School in downtown Manhattan.