Basketball Intensive is offered for campers aged 10-13 for all three sessions.
Preseason Basketball Clinic: June 19th – June 23rd
Session 1:  June 26th – July 7th
Session 2:  July 10th – July 21st
Session 3:  July 24th – August 4th
Preseason Basketball Clinic Program Description
This season Summers at LREI is offering a one-week Preseason Basketball Clinic! This program helps players, ages 10 to 13 to develop their basketball skills, and compete against each other in games.  The program will run June 19th – June 23rd, the week before the camp season opens.
The Preseason Basketball Clinic will run from 9am-2pm, Monday-Friday, at the cost of $500 for the week.
Campers are asked to bring bag lunches each day that do not contain nut or seed products and do not include glass containers.
Camp Season Program Description
Summers at LREI's Basketball Intensive is an opportunity for players, ages 10 to 13 to learn the concepts of basketball, develop their basketball skills, and compete. Clinics focus on helping athletes improve their dribbling, shooting and passing skills by participating in intensive drill sequences that focus on developing these fundamentals. Time is spent on skill building for each individual player as well as teamwork both offensively and defensively. Lunch is provided each day for campers during the camp season.
Training will include:
– Shooting
– Passing
– Dribbling and Ball Handling
– Rebounding
– Hand/Eye Coordination
– Defense and Agility
– Athletic Stamina
– Footwork
– Teamwork
– Strategy
Luis Hernandez is now the Athletic Director at Summers at LREI, where he has worked for over 20 years. He has years of experience teaching physical education and coaching in Independent Schools, and has coached many New York City recreational leagues. His main focus is building fundamental skill, sportsmanship and team spirit.  He has produced 7 Division One prospects, 15 Division Two prospects, 30 Division Three prospects, and over one thousand life-long learners.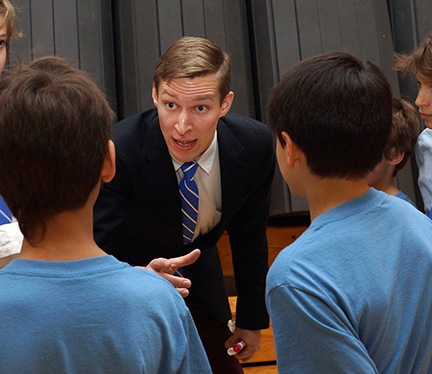 Dan Bobrowski (Program Coordinator / Head Coach) has coached basketball at the middle school level for 5 years. He has worked with players in a variety of settings including the Leeward Coast Basketball League on Oahu, the ISAL League in Manhattan, and the LREI Co-ed Intramural League. As a coach, he focuses on defensive fundamentals, offensive efficiency, and team intensity.
James Samuels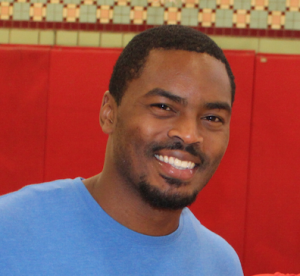 (Head Coach) received a full basketball scholarship to Sacred Heart University, a Division I school and received a second athletic scholarship to Adelphi University, where he received his MA in Physical Education.  He played pro basketball in Portugal. James coached Men's Basketball at Adelphi University and both Men's and Women's Basketball at Hofstra University. James has also taught physical education to grades K-8 and is currently teaching and coaching Basketball at Village Community School.
2017 Daily Schedule:
 
2017 Field Trip and Share Schedule:
2017 Field Trip and Share Schedule:
Session One:
June 30th: Hudson Play
July 7th: Share at Camp
Session Two:
July 14th: Aviator Sports
July 21st: Share at Camp
Session Three:
July 28th: Victorian Gardens
August 2nd: Block Party
August 4th: Share at Camp