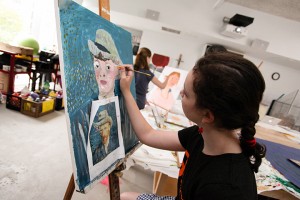 2019 Dates TBA
Portfolio Development

This course will give young artists a jump start on developing a personalized portfolio of art works. Artists will explore techniques that are age appropriate in various drawing, painting and sculptural materials all the while building confidence and unlocking their own artistic voice. Young artists can expect to create up to 5 finished artworks to add to their portfolio. Using art historical references, campers will brainstorm and create projects that are personal to them and receive the support necessary in realizing their completion. Along with creating strong, personalized, portfolio-worthy pieces, campers can be expected to participate in the critique process and familiarize themselves with appropriate vocabulary that will help them better articulate their vision.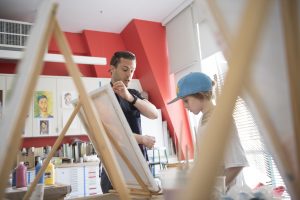 Teacher Bio
Matthew Mahler is an a visual artist based in Queens, New York. He holds a B.S. in art education from Hofstra University and an M.F.A. in Painting from CUNY Queens College. Matt is the co-founder of Small Black Door, an experimental art space located in Ridgewood, New York.  Matthew has been an Art Specialist for Summers at LREI for over five camp seasons and has worked as an Afterschool Enrichment teacher during the school year.
Art Studio students also take a Daily Elective Class. The class options are a rotating selection of activities, allowing campers to make decisions based on their desires each day.  There is no need to register for Daily Elective Classes.
 Daily Schedule: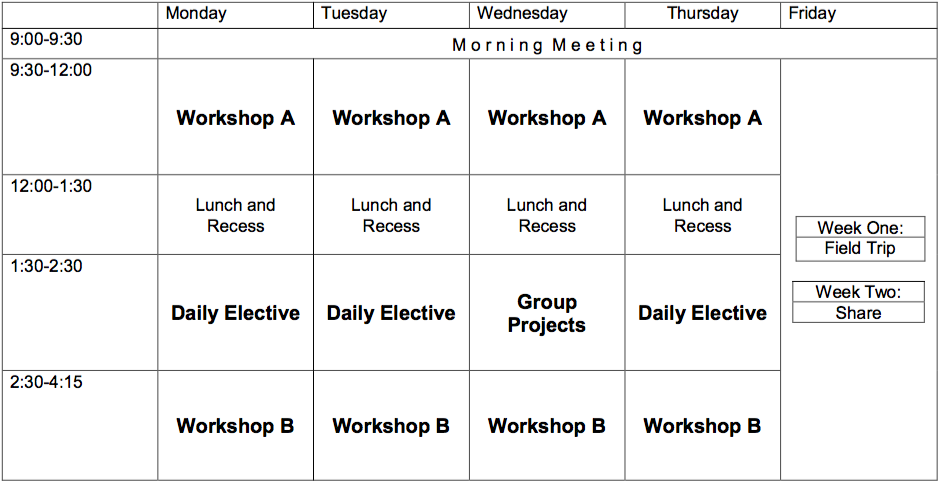 Location
Art Studio Classes take place at 40 Charlton Street in the newly-renovated Arts Pavilion.  Students will work in several brand new state-of-the-art studios, complete with ample natural light, balcony space, sweeping views, kiln, and large work stations.
Times
Art Studio meets Monday-Friday 9:00am-4:15pm.  A hot lunch is provided Monday-Thursday; we ask that campers bring a bag lunch on Fridays.
Field Trip and Friday Share Schedule:
Artists will make chaperoned off-site trips as dictated by the needs of their individual and group projects.
Additionally, on the first Friday of each session, students will join Tens-Twelves on a Field Trip via air-conditioned coach buses:
(2018 field trip examples) Session Two: Art Portfolio
July 13: Improv-4-Kids
July 20: Share