Session 1: June 25-July 6
Camp Season Program Description
Summers at LREI Running Intensive will teach young runners the skills they need to be fit and flexible, strong and fast. Runners will improve their acceleration, maximum velocity, and speed endurance, as well as their athletic abilities in general. Whether you're a sprinter, distance runner, soccer player, basketball player, shot putter, or long jumper, all athletes benefit from training and speed. Campers will come to appreciate the rhythms of the athlete's day, the freedom of outdoor runs, and the supplementary skills necessary for healthy living and athletic success. Personal feedback and individualized skill building time will be maximized so that each camper can fulfill their potential for SPEED!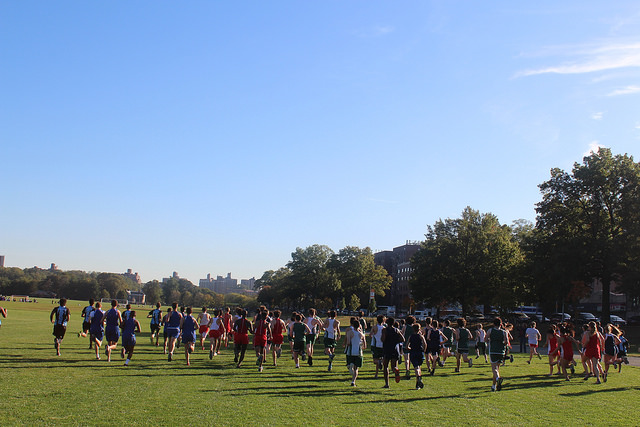 Training will include:
–Sprints
–Relays
–Long Jump
–Hurdles
–Shot Put
–Distance running
–Field Games
–Agility
–Strength
–Flexibility
–Teamwork
–Strategy
This session is open to campers of all ability levels, whether experienced or new to running, ages 10-13.

Please note Running Intensive is only offered Session 1

 Runners also take a Daily Elective Class. The class options are a rotating selection of activities, allowing campers to make decisions based on their desires each day.  There is no need to register for Daily Elective Classes.  
Times and Location
Running Intensive meets Monday-Friday 9:00am-4:15pm at 40 Charlton Street.  Running Intensive takes place around the city using 40 Charlton Street and at the Thompson Street Athletic Center, located on 145 Thompson Street, as additional training facilities. 
Teacher Bio
Peter Heinz teaches 9th grade World History and 11th and 12th grade elective classes at LREI during the school year and brings a lifelong passion for the sport of running to Summers at LREI.  As an athlete at Connecticut College, Peter competed in events ranging from the 4×100 relay to the 8k in Cross Country.  Now, as a coach at LREI, Peter's main focus is on creating a supportive environment that fosters a love of the team sport of running, a desire to master fundamental athletic abilities, and of course, top notch speed.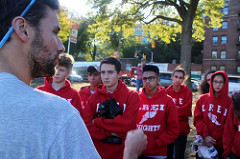 Peter is a USATF Certified Coach, and USTFCCCA Strength and Conditioning coach. Athletes on Peter's teams have won 18 ISAL Championships, earned All-State honors 31 times, been ranked overall within NY State by MileSplit NY, and many have gone on to compete in college.
2018 Daily Schedule: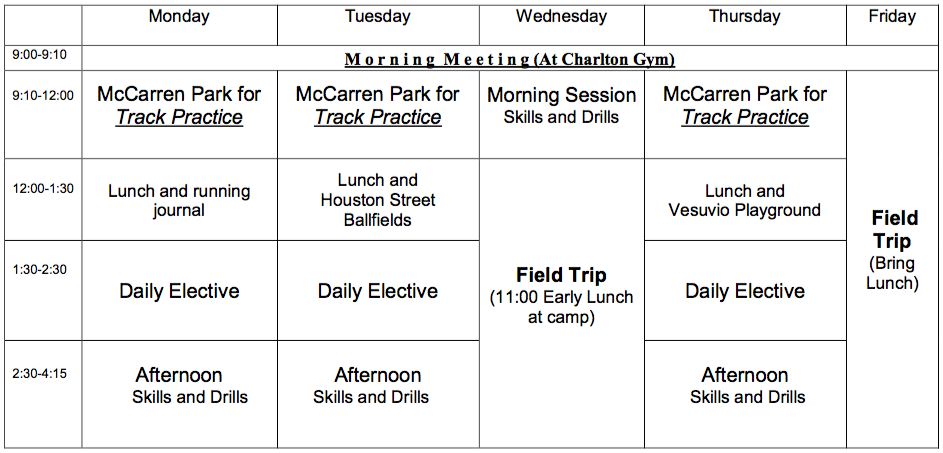 Field Trips
Runners will make chaperoned off-site trips on Wednesdays, in addition to Field Trips on Fridays.
We will take trips to explore the best running spots in the city, as well as explore some of the history these locations have to offer. Campers will travel as a group by subway to places such as Van Cortlandt Park, The Armory Track and Field Center and Track and Field Hall of Fame, Central Park, and the track in McCarren Park, Brooklyn.
2018 Field Trip Schedule:
Session One:
June 27: Prospect Park or Armory Track and Field Center & Inwood Park (Lunch served at Camp)
June 29: Field Trip to Van Cortlandt Park (Bring Lunch)
July 4th: Camp Closed
July 6: Field Trip to Central Park (Bring Lunch)